Emma Jo Herren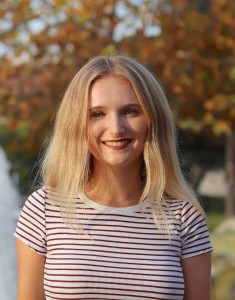 2022 Gallery Assistant
Emma Jo Herren is an Art major with a Multimedia minor focusing in Animation and Digital art. Since she was young, Emma has developed a fine art background in watercolor and oil painting. She now applies her fine art experience to her current work in digital illustration and animation. Her current portfolio has works of graphic design, illustration and oil paintings. In the future she hopes to use her skills in digital and fine art to develop animated stories that inspire and entertain children and adults alike. 
---
Sloan Sanders
2022 Collections Care & Digital Assets Recorder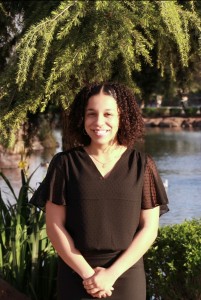 Sloan Sanders hails from a small town in Northern California called Manteca. She is a current fourth-year student at California Lutheran University with a major in chemistry and a minor in art history. During her undergraduate studies, Sloan has been a hardworking and tenacious student. She has been involved in many extracurricular activities. These activities include being a volunteer at Bristol Hospice, Cardz for Kids, and St. Vincent de Paul food distributions. She is also a member of the California Lutheran lacrosse team, the McNair Scholars Program, Campus Ministry, the Community for Black Lives Scholars cohort and an officer for the CLU ACS chemistry club. In Fall 2021 Sloan plans on bringing a nonprofit called One Love to our campus educating others on healthy and unhealthy relationships. Sloan is most proud of the eleven awards and honors she has received multiple times at California Lutheran. She plans on attending medical school after a gap year to serve others and study while potentially doing something in relation to art. She plans to build a brand that is centered around making medicine more inclusive and patient-centric. She wants to give others, especially young children, the kind of lives that they were made to live. Long and healthy ones.
---
Jasmine Alexandra O'Campo 

2022 Intern
Jasmine Alexandra O is from Thousand Oaks California. She is working on her double majors in Art and  Multimedia with emphasis in Visual Effects. She is an Army veteran and took the opportunity to pursue her passion of being an artist. She graduated from Moorpark College with an Associate's Degree in Studio Art and is now continuing her studies at California Lutheran University. She devotes her time to her oil painting, digital illustrations, and art theory. She aspires to create realistic figures and bring imaginary realms to life. Her pieces have been featured in Moorpark College Art Gallery, Buenaventura Art Association Gallery, and in the William Rolland Gallery of Fine Art as part of The Otherworld exhibit.
---
Melody Ramirez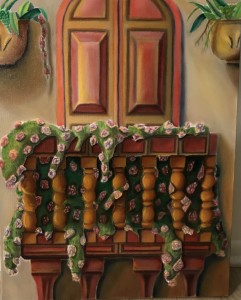 2022 Gallery Assistant
Melody Ramirez is a second year undergraduate working toward her double major in Psychology and Music Production with a minor in Art. She was born in California but spent part of her life in Colombia, South America. Being a first generation Colombian-American, she strives to be a representative of her heritage in both artistic, linguistic, and academic achievements. Containing an importance in both literature and the arts, she holds a position as a Library assistant in the Pearson Library, as well as a Gallery assistant in William Rolland Gallery of Fine Art. She is also the Treasurer from the newly established Public Health Club after realizing it's importance due to the impacts of COVID-19, as well as pursuing her love for playing music by joining the CLU jazz ensemble. After graduating, she plans on getting a research PhD in psychology, while also pursuing her love for music and art.
---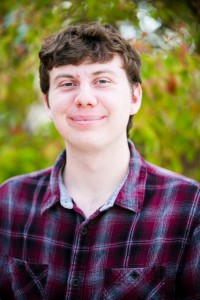 Matthew John Henschel
2022 Gallery Assistant
Matthew John Henschel is a Physics Major with a minor in Music. Since a young age, Matthew has had an appreciation of the arts and a deep curiosity with the world around him. He currently is in his 3rd year of study and is also a proud Eagle Scout. His main responsibilities in the gallery relate to staging exhibitions, including but not exclusive to preparing the space during installation, and experimenting with innovative lighting methods that help give the exhibit their sense of place.